Let us give you 13 amazing and quite fabulous struggles that we face everyday!
1. Stares-Annoying Pairs of Eyes Tracking Your Every Move 
People are just going to stare you for no reason at all. Do I have something on my face or my shirt that's weird?
Source: Giphy
2. Those Irksome Aunties Who Are More Interested in Your Marital Prospects Than Their Own Kids
I step out of my house and before my mother asks Sharma Aunty is going to ask, "Kitthe Chaliyan, Ajj te Sunday aa." Wow, I mean just WOW!
Source: Giphy
3. Lack of Hangout Addas
Delhi is getting compact day by day. We girls aren't left with a single place that we could call our hangout adda. Either it is pre-booked by my brother and his girlfriend or some weird wannabe and his wannabe friends.
4. The Unpredictable Weather-Doesn't Help The Weight of My Makeup Bag Either #BePreparedForAnything
The morning is pleasant, it is not that hot or humid. I'm looking my best; but by evening I resemble Nana Patekar, thanks to the scorching hot weather of Delhi.
Source: Giphy
5. The Local Admirers Who Are Totally Vela
You are receiving unknown mails and then someone just sent you a bunch of flowers. We Delhi girls will always have a secret admirer but most of the time that secret admirer is someone from our own neighbourhood. For Eg. Baju wala Bittu.
Source: Comedy1209
6. Hassi to Phassi
It is a mistaken notion that if I'm laughing on all your jokes or if I'm friendly, I'm into you. No, I'm a Delhi girl and I'm friendly, that is it! Nothing More.
7. Men Chilling on Seats Reserved for Women
This must be the most annoying thing for a girl traveling in a bus or Metro after a full day work; guys sitting on women seats. It Says Reserved for Women!
Source: Giphy.com
8. She drinks + She is an Extrovert = She doesn't Have a Good Moral Character. What?
Apparently Drinking and being an extrovert is counted as a bad thing only if you are a Delhi girl. 
It takes way more than that to figure me out buddy!
Source: Giphy
9. The Much Desired Safe Night Outs
Thinking of having safe and fun night-outs with friends have become like "building castles in the air" for a Delhi girl. We aren't safe in broad day light, nights are absolutely out of the question.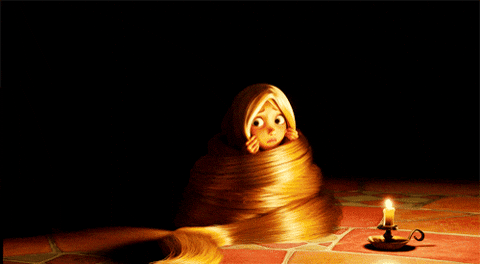 Source: Giphy
10. He is Just my Friend.
If I'm on a motor-bike with my friend, he ought to be my boyfriend. Forget about motorbike, If I'm just walking with a guy friend, people are not going to take him as my friend or even my brother, he, from that moment onwards is taken as my boyfriend. 
Source: tumblr
11. Bad Hair Days
A Delhi girl will relate. blame it on constantly switching weather or the weird water, we suffer a bad hair day almost every other day.
Sometimes Even L'Oreal Can't Help You!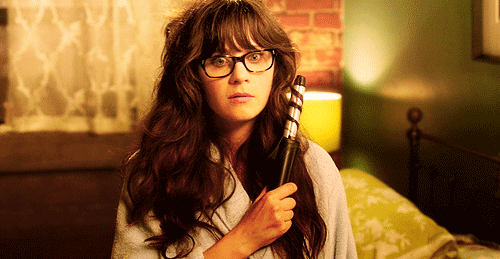 12. The Constant War With the Auto Walas
We Delhi girl are sometimes spotted having a good fight with auto walas on the road. Apka Meter Kharab and what not. I think they keep the meters just as a showpiece!
13. La Vogue 
We are from Delhi and we are supposed be in sync with the latest style. Is she wearing a faded jeans, somebody tell her that it just went out of style the day before, duh!
Source: Gifsec.com
14. Helmets 
I just did my hair, I have spent a 1000 bucks on these curls. I AM NOT GOING TO WEAR A HELMET.
Source: idiva.com
Comments
comments